Professional siding Repair
in Charlotte, NC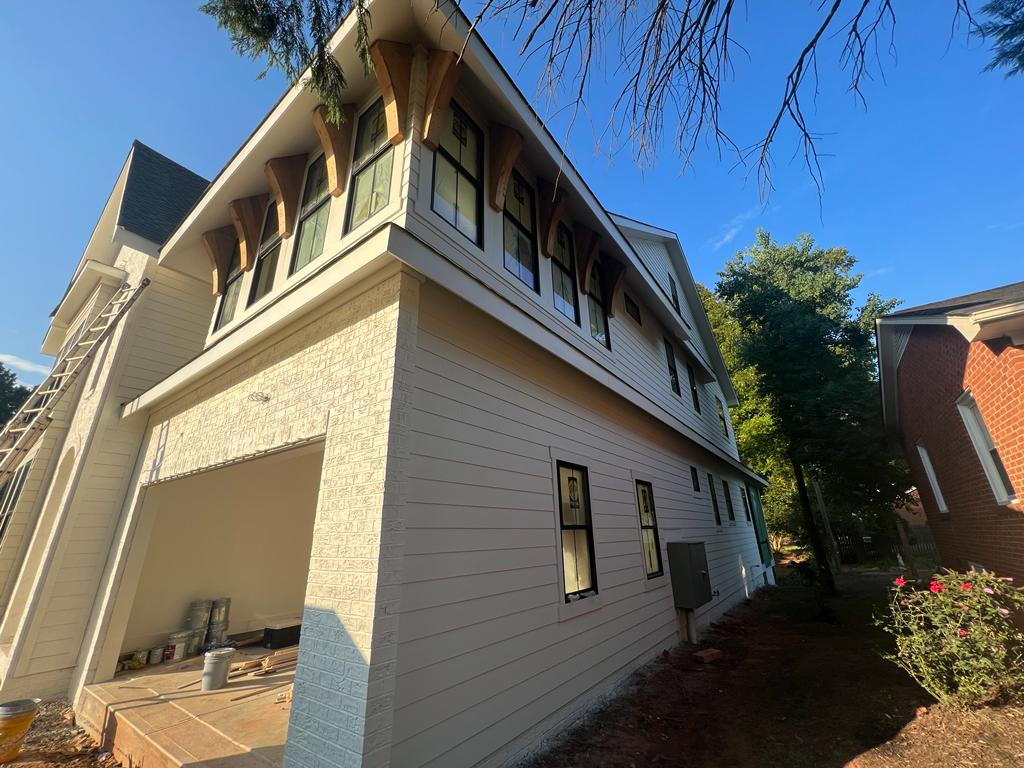 Siding repairs & Siding Replacement. Done Right
Transform Your Home With New Siding
Macaw offers a diverse selection of designs from reputable suppliers. Siding can be used to create or improve the appearance and feel of any structure. Siding is also one of the few investments that can immediately raise the value of a home, and in many circumstances, the expense of replacing Siding can be fully repaid when the property is sold.
Whether you're building a new house, upgrading an existing one, or requiring Siding repairs or an inspection after a recent weather event, Macaw has you covered with all of your Siding repair needs. With some of the industry's most experienced and skilled people, you can trust that your project will be handled with the utmost care and attention, utilizing the best materials and installation procedures.
Call Macaw today, and one of our siding repair Project Consultants to evaluate your present Siding repair needs and, if necessary, give you an exact price for Siding replacement. If your looking for siding repair in Charlotte, NC, then look no further. We offer the best prices and service level with no high-pressure sales methods or gimmicks here; just quality and service you can rely on.  
Call Today: 704-960-9041
Benefits Of Siding Repairs:
The following are some of the benefits of Siding Repairs in Charlotte, NC.
Various styles and color schemes can assist in improving the appearance of your property and making it stand out.
Siding with a lifestyle effect is long-lasting and resistant to wind, rain, and impact damage.
With energy-efficient Siding , you can save money on your monthly expenses on utility.
Siding adds savings but also adds to the overall value of your home.
Time To Upgrade Your Siding!
The time to act is now, whether you need Siding repairs in Charlotte, NC or a full Siding replacement in Charlotte, NC. Macaw is here to assist if your life feels more like a nightmare than a dream.