Best Roof Repair
in Charlotte NC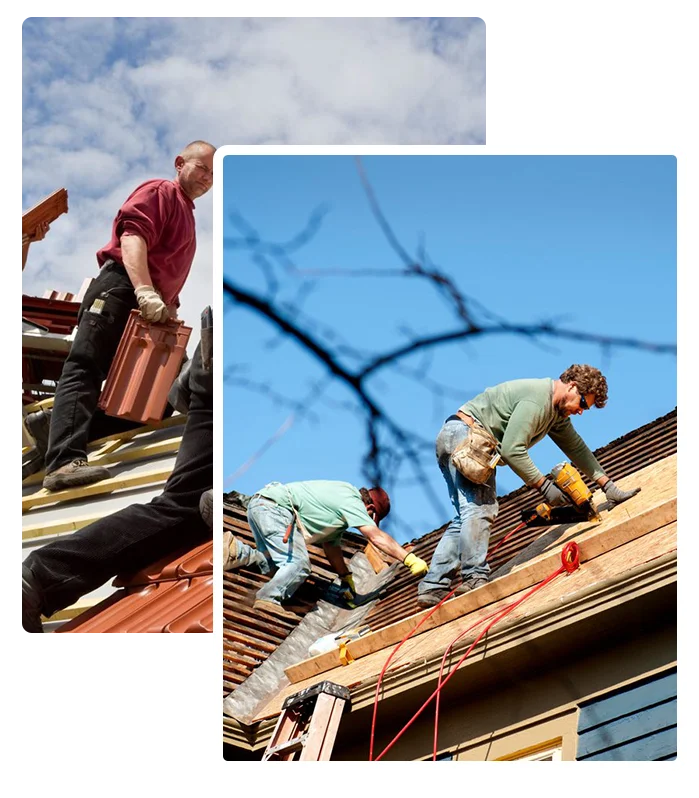 Honest & Affordable
Roof repair in Charlotte, NC
Premium Roofing Service From the Experts
Your roof protects your most valuable asset, your home. It offers comfort, keeps your family safe, and a new roof may increase the value of your house. Macaw is the referred contractor for roof repair in Charlotte, NC among individuals and businesses. Our staff has many years of expertise in evaluating problems and offering the best roofing solutions in Charlotte, NC. We will replace your roof swiftly and accurately the first time.
For many years, we have been roofing specialists. We can assist you in finding the right roofing materials for your project and are equally adept at residential and commercial roofing services, as well as roof replacement. We provide high-quality, low-cost products to help you extend the life of your roof. We carefully vet our craftspeople to ensure you get a professional installation on time and on budget.
Call Macaw today and one of our Project Consultants will evaluate your roof and, if necessary, present you with an accurate price for a roof replacement. There are no high-pressure sales methods or gimmicks here; just quality and service you can rely on. Call 704-960-9041 for the Best Roof Repair in Charlotte, NC.
Our roofing service includes everything you need to complete a successful roofing project. We provide several benefits:
Avoid leaks, draughts, and other exterior issues emanating from weather changes or catstrophies.
Keep an eye out for any problems and repair them before they become significant.
Avoid costly repairs in the future with a one-time investment that secures your property.
Designed with your safety in mind, all offer improved air, combustion, and collapse resistance.
At Macaw Construction Services, we provide comprehensive roofing services. When we finish, your home will have an intact roof that looks beautiful and effectively protects you and your property from the elements. Our services include:
Roofs don't last forever, especially in the Charlotte area, where high winds and hailstorms can cause sudden damage to even relatively new roofs. Don't hesitate to call us if you see damage on your roof or had a storm blow through.
As your roof ages, you will likely notice more problems. Leaks, worn shingles, and needing more frequent repairs all point to the need to possibly have your roof replaced. Our team of professionals can help you to decide whether the best option for your home and wallet will be roof repair or replacement.
Before starting any work, we will look over your roof to identify all the areas that need repairs. This process ensures that we don't miss any parts of your roof that need fixing.
When to Contact Us for Roof Repair on Your Charlotte Home
Your roof protects your home and adds value to your property. You can help your roof to continue performing at its peak by knowing when to call for roof repairs. The following are some of the most common times that our customers contact us for roof repair in Charlotte:
Roof leaks can cause water to drip into your living space. If you have a leak in your home, the problem will only become worse with mold growth and water damage inside your home, adding to the overall costs. As soon as you suspect a roof leak, contact us at Macaw Construction Services to have your roof inspected and repaired.
You See Damage to Your Roof
Two or three times a year, take some time to look over your roof with a pair of binoculars. If you spot areas of balding shingles, curled shingles, missing flashing, or other sites where the roof doesn't look right, you may have damage that needs repairs. Minor problems, such as missing shingles, can allow water to seep into your home and lead to major repairs inside. Contact us if you see any damage on your roof to have it fixed before your home suffers.
One of the most common roofing services in Charlotte we provide is storm damage repairs. After a storm, your roof may have severe damage. High winds can dislodge worn shingles, and hail can puncture roofs. Contact us for an inspection and repairs of your home's roof following a storm.
Why Macaw Construction Services Is a Provider of Roof Repair Charlotte Residents Trust
Macaw Construction Services is a trusted roof repair and replacement provider in the Charlotte area. Our company has fully licensed and insured employees who always follow our three-step process to ensure quality service. First, we'll come to your home to inspect the roof. Second, we'll outline your possible options, such as roof repair or replacement. Finally, we'll begin the work that you agree to.
Protecting Your Home Has Never Been More Beautiful!
Macaw offers complete roof inspections and roof certifications to guarantee that your roof's structural integrity is intact. We thoroughly inspect your roof and identify any sections that require roof repair or replacement, allowing you to demonstrate that your roof is in good condition.
Macaw Construction Services LLC provides roofing replacement and roofing repair services throughout North Carolina. Including, Gastonia, NC, Huntersville, NC, Davidson, NC, Concord, NC, Mooresville, NC and Cornelius, NC.