Your Top Choice for Roofing,
Windows, Gutters, and Siding
Macaw aims to satisfy each and every one of our clients. Whether you are a corporate or commercial customer or a residential contracting customer, our objective is to provide you with the utmost service possible. Whether you invest a few hundred dollars or a few thousand dollars in your house or company, our objective is to make sure you get your money's worth. Our exceptional expertise and skilled craftsmanship will speak for themselves.
Our reputation is vital to us as one of the best locally-owned roofing contractors. It is critical that we retain our excellent reputation by prioritizing the demands of our clients. Our service is distinguished by honesty and sincerity.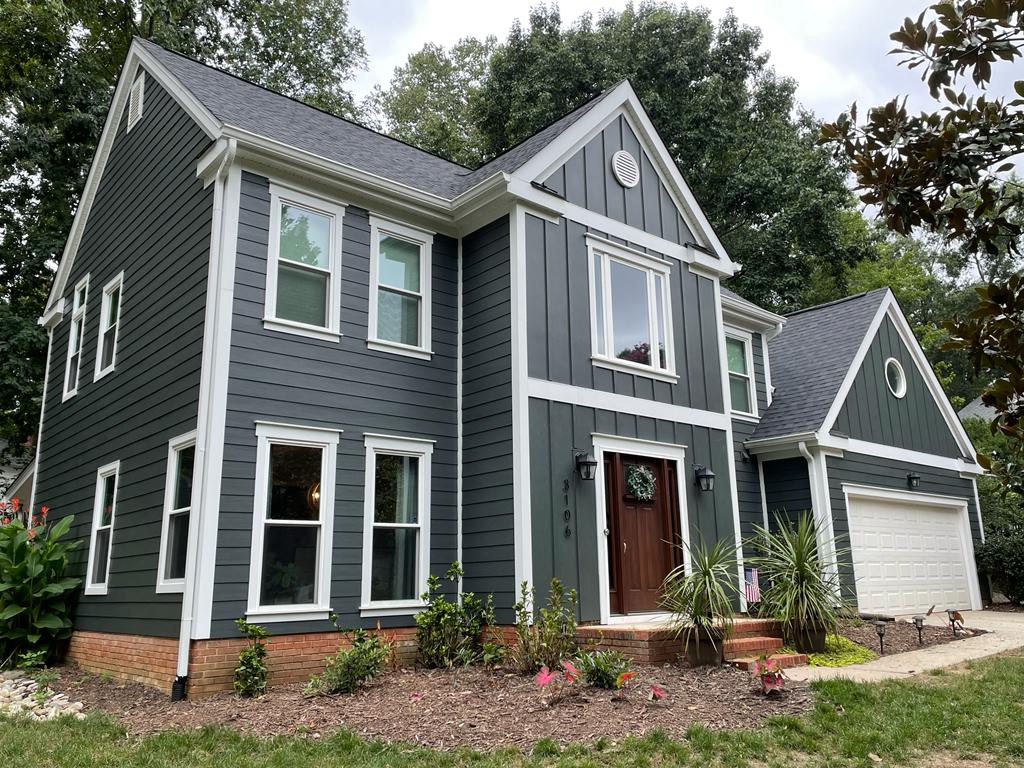 Delivering Service You Can Count On!
We are committed to each and every consumer. Because our installation team's abilities and experience ensure that your task is completed with the greatest degree of professionalism and precision in the industry, Macaw understands that you may require everything from replacement windows to new roofs. We are pleased to provide the following services to our clients:

TRANSITION YOUR HOME OR BUSINESS INTO A LUXURIOUS RETREAT!
Make Your Property
Stand Out
We are committed to knowing our client's individual wants and requirements regarding their projects to achieve the highest level of success. Our project coordinators have been specifically trained to create the ideal plan that will meet our client's budget and creative concepts. When selecting a firm to handle exterior projects, they must be trustworthy and professional, two qualities that we value highly at Macaw. We distinguish ourselves not only by the quality of our work but also by how we execute it, and at Macaw we: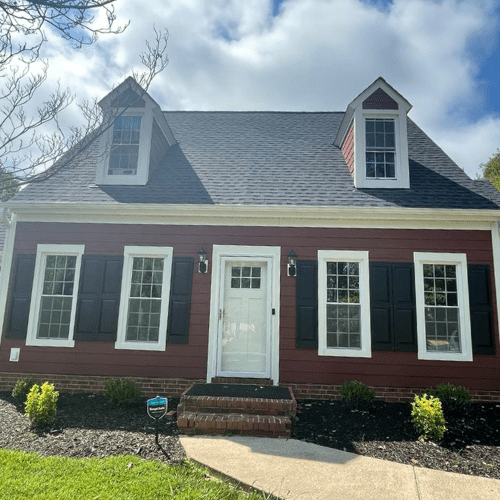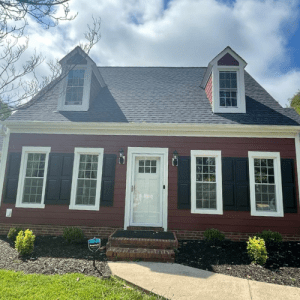 Exteriors with Excellence Services
Macaw is your reliable roofing contractor. We can help you with roofing, siding, gutters, and windows. We work with homeowners and businesses to give the best service possible!
We take pride in providing high-quality services at reasonable prices. Macaw is the trusted business to call whether you need a total external redesign or repair of an existing exterior issue. Among the services we provide are, but are not limited to:

Siding
We provide the best siding solutions in our industry today. Not only do our products offer the best warranties in the business, but they will radically improve the style of your house.

Roofing
Your roof adds value, protection, and curb appeal to your home. We can provide you with the best products and guarantees to ensure your satisfaction.

Gutter
Gutters protect your roof and foundation from water damage. We provide a variety of gutter solutions to guarantee that your house is not at risk and that your gutters are functioning properly.

Window
New windows protect your property while also improving its curb appeal. We provide the greatest solutions for your house, from hurricane-rated impact windows to low-cost vinyl windows.
We spoke with several contractors before deciding on Macaw. We chose them because we felt that they did the best job of explaining the possible different alternatives as to the type of materials, colors and installation. They were always willing and agreeable with many changes we requested at the start and during. They did an excellent job of keeping us informed throughout the entire process. According to our friends, the house does not look only pretty, it looks chic and elegant. That is what we wanted and Macaw did it.

Elsa Berryhill


January 26, 2022

Macaw Construction replaced the siding on my home. The employees did an excellent job of installing the new siding. They kept the work area as orderly as possible neatly stacking their equipment at the end of each day. Soon I will have to replace my roof and Macaw is who I will give a call.

Jeffrey Fields


December 26, 2021

The team installed a new roof on my home. They came out and provided a free estimate with photos. Developed a thorough proposal and answered all my questions. The communication was awesome through leading up to the install. On the day of install, the team started early and knocked it out bu late through day. The cleanup left the yard looking better than how they found it. Definitely recommend!

Kelli Haughey


September 26, 2021

We couldn't be happier with the job done by Macaw! They were one of 4 quotes we got for our house. It was a pretty big project... replacing siding, gutters, soffit/ facia and extending the roof on our back porch. Brenda was a breath of fresh air! No pushy sales tactics was a big plus. They are a family company and it really shows in their work ethic and attention to details. Communication was excellent throughout the entire project. Brenda and Douglas ensured we were completely satisfied and answered any questions we had along the way. We were able to stay within our budget without sacrificing quality. I have nothing but positive feedback about our new siding/ gutters as well as the hard work shown by the entire crew! I am so glad we went with Macaw and love the way our James hardie siding looks.

Matt Aubele


August 26, 2022

Brenda and Javier are amazing to work with. When they showed up to provide an estimate for a new roof, I was instantly impressed with both of them. They showed up on time, we're very professional and extremely easy to talk with. Of course I ended up getting quotes from 4 other companies before making a decision but none of the others made the impression that Macaw did. When it came time to replace my roof they were very thorough with their work and did an excellent job cleaning up afterwards as I did not want to find loose nails scattered all over the place. The entire crew also hung around and nobody left until they were sure all my questions were answered and I was completely satisfied. Macaw provides quality work at a very fair price and I couldn't be happier with my new roof. I recommend them highly!

RunwiththePack83


September 26, 2021

Macaw did an amazing job on my house replacing all the siding, trim, and gutters! I highly recommend their services! Thanks Brenda, Douglas, Javier and their entire crew.

Don Odell


December 26, 2021

We purchased our home in September of '22 and quickly found a structural issue with a loadbearing stud and window that wasn't able to be discovered during the inspection. My wife and I contacted Macaw and they provided a fast, reasonable quote. We hired their services with Brenda and work began shortly afterward. Right before the work began, their crew came down with the flu and were unable to start on time and Brenda was very communicative throughout the process. The project was rescheduled and started shortly afterward. The work was top notch and looks incredible! The loadbearing stud on the right side of the window was rotten along with rot beginning on the header due to gutters and kickout panels not being present on the house since at least 2009. Douglas pulled the window, replaced the header, 2x4 for the window frame, 2x4 for the load and an additional 2x4 for weightbearing that originally was not there. Overengineering is something I love! Insulation was replaced along with plywood over top of the studs and the cedar siding on top of that. Douglas also added flashing over top of the window, under the siding, to prevent any future leaks that could arise. All of this was done with minimal damage to interior drywall that was easily repaired. I will absolutely be hiring Macaw Construction Services again for future projects that come up around the house.

Timothy


November 26, 2022

Brenda and her team were great to work with replacing our siding. They were responsive and supportive throughout the process and considerate of our schedules to coordinate. They're at the top of our list when we redo our roof!

Jon Foss


May 26, 2022

We had Macaw redo our siding and gutters and were very pleased with the results. We had great communication from the quote, where they gave us options and the prices associated with each, all the way until the project was finished. They showed up each day and the results were everything we were hoping for. If you are looking into getting new siding, can't go wrong with Brenda, Douglas and the rest of the crew at Macaw. Made our house look new again.

Kyle Jennings (Kyle)


July 26, 2022
We appreciate all of our customers!
Check out our
Loyal Fans!
Macaw strives to provide great service and trustworthy products to our clients. We work hard to make sure you're happy with your new roof, siding, windows, or gutters. Check out what genuine customers are saying about the goods we install!
Great customer service and response time. Fixed a gutter issue quickly. Great company. Highly recommended.
Macaw did an amazing job on my house replacing all the siding, trim, and gutters! I highly recommend their services! Thanks Brenda, Douglas, Javier and their entire crew.
They came in a timely fashion whenever I called to get a quote and the quote was a reasonable one they were very professional and kept to the date and time for the roof to be replaced
Loving our new roof. We are so impressed with this family owned business. Great service, top of the line materials and competitive price.