Your Top Choice for Roofing,
Windows, Gutters, and Siding
Macaw aims to satisfy each and every one of our clients. Whether you are a corporate or commercial customer or a residential contracting customer, our objective is to provide you with the utmost service possible. Whether you invest a few hundred dollars or a few thousand dollars in your house or company, our objective is to make sure you get your money's worth. Our exceptional expertise and skilled craftsmanship will speak for themselves.
Our reputation is vital to us as one of the best locally-owned roofing contractors. It is critical that we retain our excellent reputation by prioritizing the demands of our clients. Our service is distinguished by honesty and sincerity.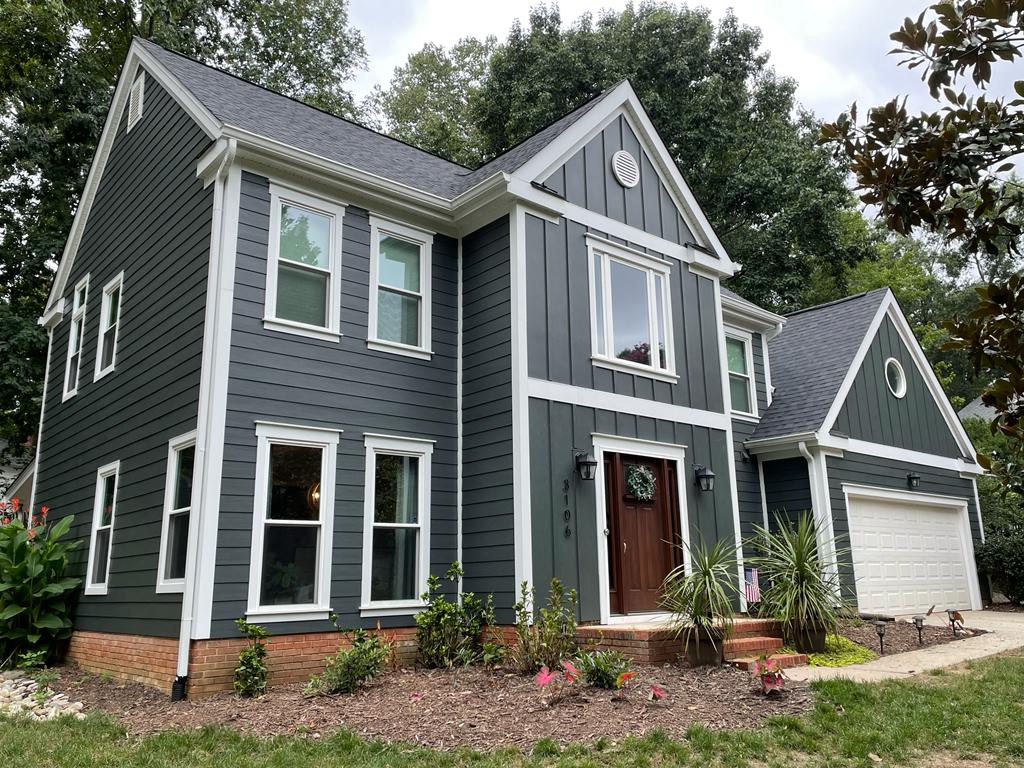 Delivering Service You Can Count On!
We are committed to each and every consumer. Because our installation team's abilities and experience ensure that your task is completed with the greatest degree of professionalism and precision in the industry, Macaw understands that you may require everything from replacement windows to new roofs. We are pleased to provide the following services to our clients:

TRANSITION YOUR HOME OR BUSINESS INTO A LUXURIOUS RETREAT!
Make Your Property
Stand Out
We are committed to knowing our client's individual wants and requirements regarding their projects to achieve the highest level of success. Our project coordinators have been specifically trained to create the ideal plan that will meet our client's budget and creative concepts. When selecting a firm to handle exterior projects, they must be trustworthy and professional, two qualities that we value highly at Macaw. We distinguish ourselves not only by the quality of our work but also by how we execute it, and at Macaw we: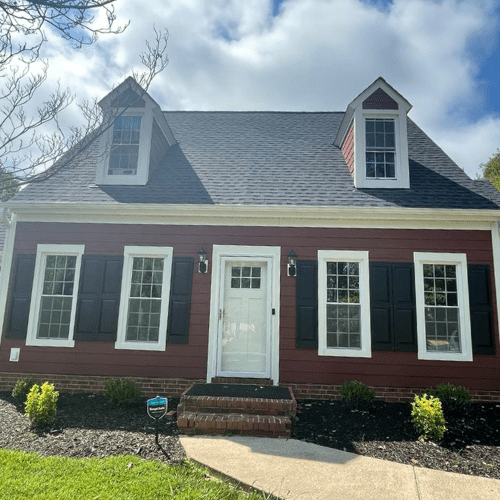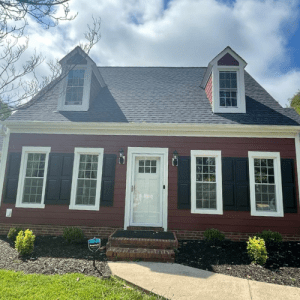 Exteriors with Excellence Services
Macaw is your reliable roofing contractor. We can help you with roofing, siding, gutters, and windows. We work with homeowners and businesses to give the best service possible!
We take pride in providing high-quality services at reasonable prices. Macaw is the trusted business to call whether you need a total external redesign or repair of an existing exterior issue. Among the services we provide are, but are not limited to:

Siding
We provide the best siding solutions in our industry today. Not only do our products offer the best warranties in the business, but they will radically improve the style of your house.

Roofing
Your roof adds value, protection, and curb appeal to your home. We can provide you with the best products and guarantees to ensure your satisfaction.

Gutter
Gutters protect your roof and foundation from water damage. We provide a variety of gutter solutions to guarantee that your house is not at risk and that your gutters are functioning properly.

Window
New windows protect your property while also improving its curb appeal. We provide the greatest solutions for your house, from hurricane-rated impact windows to low-cost vinyl windows.
Macaw Construction replaced the siding on my home. The employees did an excellent job of installing the new siding. They kept the work area as orderly as possible neatly stacking their equipment at the end of each day. Soon I will have to replace my roof and Macaw is who I will give a call.

Jeffrey Fields


December 26, 2021

I had a Roof put on my house and they were very Good and they were really nice and they did a great job with it all

michael black


May 26, 2023

We hired Macaw to repair and replace a lot of siding and trim that was rotted on the house and garage. When that was completed they painted the house and garage and installed new gutters. Brenda was there every day to deal with any surprises and answer any of our questions. The crew was professional and did exceptional work. We couldn't be more pleased with the communication, quality of work and the friendly attitude of all involved. The project was completed at quoted price and was finished ahead of schedule. Thank you Brenda and everyone at Macaw. 😊👍

John Stevens


October 26, 2022

Working with Macaw Construction Services was absolutely wonderful and I could not have chosen a better company for this project!!! Brenda so patiently and promptly answered my many questions and change requests and she kept me well informed throughout the entire process. Douglas is absolutely incredible and the workmanship of the entire team is top notch!! They were prompt, worked diligently each day and were fun to have around while transforming my home to one of beauty. I cannot speak highly enough about the entire team!! If I could give them more than 5 stars, I most certainly would.

Mary Argenas


April 26, 2023

Loving our new roof. We are so impressed with this family owned business. Great service, top of the line materials and competitive price.

Rhonda Lutz


February 26, 2022

What a great company to work with. Could not ask for better service and professionalism. I am an exceptionally pleased homeowner for my roof and the exterior of my home.💯

Dawn Revere


March 26, 2022

I live in Huntersville, NC and was looking for siding replacement companies in Huntersville. I called a companies to get quotes but Brenda and Douglas were the most attentive so I chose Macaw Construction. They came out to evaluate my siding replacement but did even more. They checked my roof for repair needs and also determine if I needed any windows replaced. They were very easy to work with and the work was exactly as we discussed. Price was fair and in line with other quotes. Definitely would recommend.

Josh Astete


October 26, 2022

Macaw Construction replaced our roof and gutters. They are highly professional, amiable, personable, a pleasure to do business with. Prompt, courteous, honest, the ultimate professional. Their prices were very competitive. I would not hesitate to recommend them.

Carolyn Buford


May 26, 2022

Macaw did an outstanding job on our home, the entire process was great beginning to end. Brenda was easy to work with with excellent pricing. The crew did work, basically rebuilt the exterior of our home (minus the roof) in less than two weeks, probably could have done it in one if it hadn't rained. Any time an issue came up (it was a massive project, it's going to happen) Brenda and Javier already had options ready to discuss to fix them. I violently recommend Macaw construction, we will definitely be using them again when needed.

Luke Treichel


December 26, 2021
We appreciate all of our customers!
Check out our
Loyal Fans!
Macaw strives to provide great service and trustworthy products to our clients. We work hard to make sure you're happy with your new roof, siding, windows, or gutters. Check out what genuine customers are saying about the goods we install!
Great customer service and response time. Fixed a gutter issue quickly. Great company. Highly recommended.
Macaw did an amazing job on my house replacing all the siding, trim, and gutters! I highly recommend their services! Thanks Brenda, Douglas, Javier and their entire crew.
They came in a timely fashion whenever I called to get a quote and the quote was a reasonable one they were very professional and kept to the date and time for the roof to be replaced
Loving our new roof. We are so impressed with this family owned business. Great service, top of the line materials and competitive price.