Gutter Replacement
Huntersville, NC
Did you know
Huntersville, North Carolina
, has been one of the fastest-growing communities in the entire country? While its close proximity to Charlotte has made it an attractive suburb, the medium-town feel is what makes it a true gem. If you were born and raised in Huntersville or know someone who was, you likely know about its rapid expansion. In fact, back in 1990, just over 3,000 people were in the city proper. Today, that number is over 63,000. That is an incredibly remarkable influx of new residents. It also means there is a growing demand for well-maintained homes, as you can only build so many homes within the city before there simply isn't any more room. This is fantastic news for anyone wanting to sell their home and put it on the market. Of course, you will need to take proper care of your home, and this likely means, at some point in time, you will need to invest in a
gutter replacement
. The
gutter replacement Huntersville
services are straightforward, bringing you a number of benefits designed to improve the water flow of your home and reduce potential wear and tear on the property.
Prevent Roof Water Damage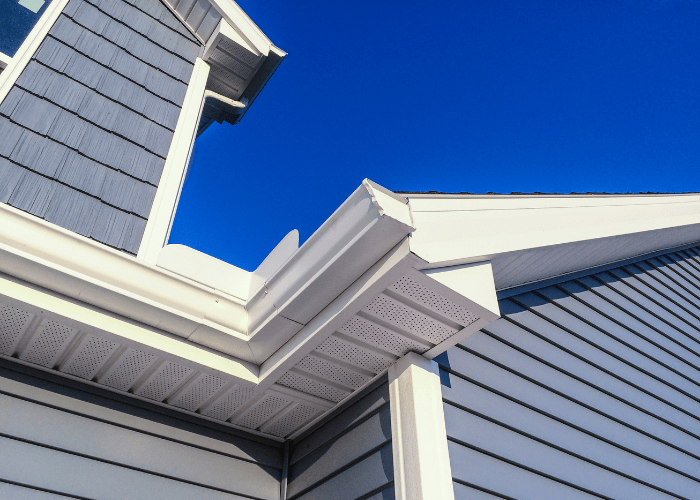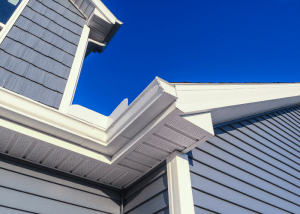 Over time, your gutters might develop several issues. Some areas of the gutters might now correctly direct the flow of water, which can instead cause the moisture to push up into the roof shingles. Over time, this prolonged exposure to moisture might lead to water damage to both the shingles and the roof underneath. If gone untreated, you might find yourself in need of replacing large sections of your roof. It is far less expensive to replace your gutters than to repair your roof.
Additionally, due to the weight of water, ice, and debris caught within the gutters, the gutters might begin to pull away from the roof. This puts added strain on connection points with the roof. You might not even realize anything is happening until part of the gutter has broken free of the roof. The best way to stay on top of this and avoid possible damage is to have your gutters cleaned professionally twice a year. However, if you have noticed some issues with your drain, it is crucial to be proactive and contact the gutter specialists at Macaw Construction Services, LLC.
Direct Water Away From Your Property
When gutters fall into disrepair, your home will no longer correctly funnel water away from the house. This, in turn, can result in water pooling around the foundation, leading to severe and expensive foundation problems. The ground around your home will begin to absorb more water to the point of being oversaturated. This, in turn, will cause the water to leech onto the external foundation of your property. Over time, this extended water exposure can leak into your basement and even cause cracks in your foundation. Even if the foundation itself isn't affected, it might cause some shifts in the soil around the home, resulting in further damage and shifting to your home.
One of the most costly repairs any property owner might deal with is foundation repair. Hopefully, the foundational issue is a simple crack that can be filled and a water-proof membrane installed. However, if the house is threatening to topple over due to shifts in the soil, this can cost tens of thousands of dollars to correct. You can help avoid all of these potential pitfalls and financial money pits by staying on top of your home's gutters and by making the necessary repairs when required or by installing new gutters when the right is right. Macaw Construction Services, LLC can assist you with all of your gutter replacement and repair needs.
Request Your No-Obligation Quote Today
Regularly cleaning your gutters will help extend their expected lifespan. However, because the gutters deal with moisture and are constantly exposed to the elements, you will eventually need to replace them. If you are ready for a gutter replacement on your home, now is the perfect time to contact the customer service specialists at Macaw Construction Services, LLC. Whether you have questions or are interested in a no-obligation quote, there's never been a better time to
contact Macaw Construction Services
, LLC than right now.